Location
Belconnen Campus (Back Entrance)
20 Cartwright Street, Charnwood, Canberra
Todos Son Bienvenidos.
We are blessed to be able to provide a monthly Spanish service at LifeUC.
Each month we gather to exalt the name of Jesus and hear a powerful gospel message as well as connect over some delicious food.
We also provide a KidsLife program for children within the age of 4 to 12 years, which is conducted in English.
We also have regular Bible study and prayer group.
Our aim is to reach out to the Hispanic community in Canberra and surrounds and together continue to grow and become disciples of Jesus Christ.
Spanish Services : Fridays 7:15pm – 9:00pm (Belconnen Campus)
All are welcome!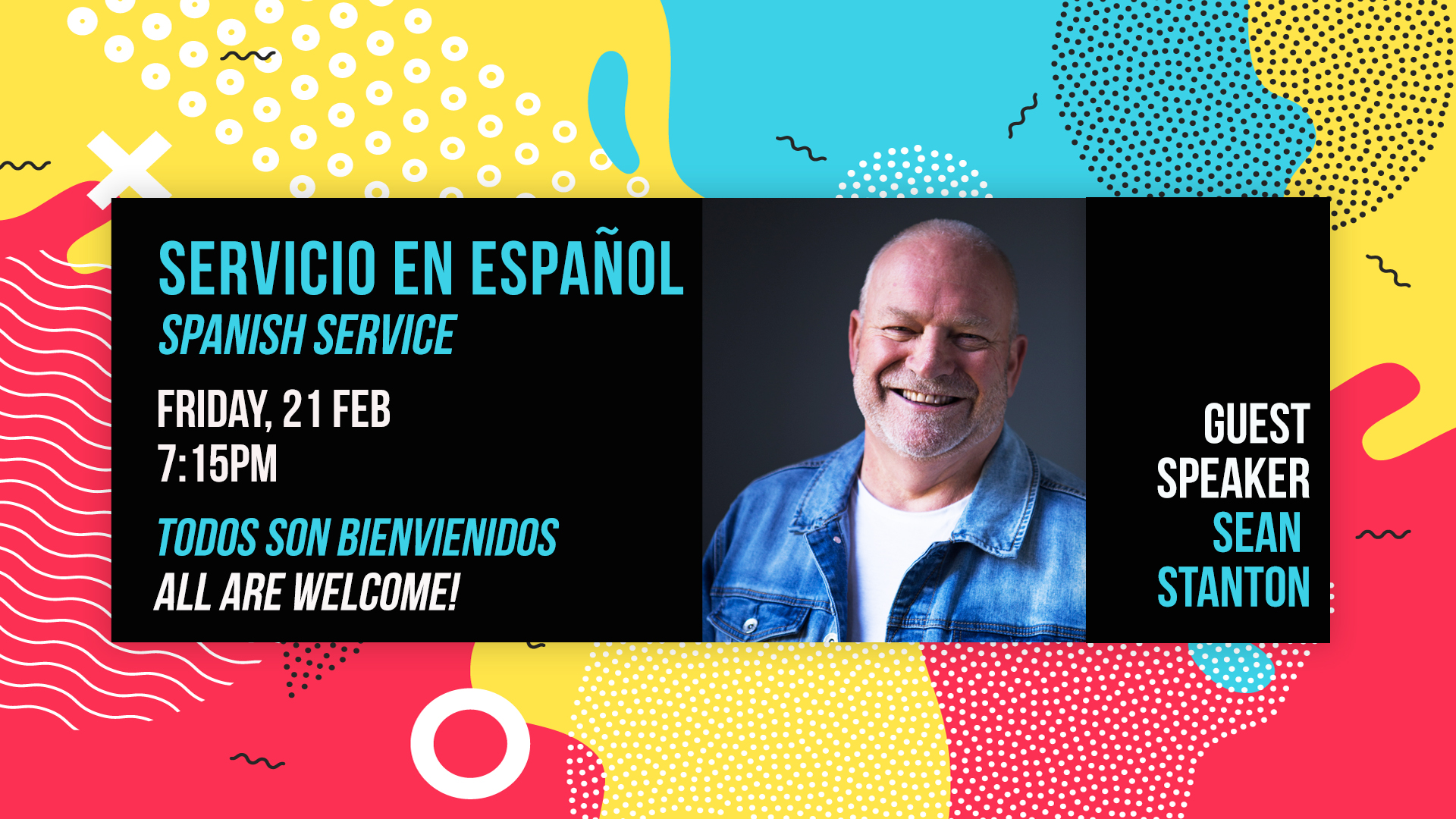 Español
Tenemos la bendición de poder ofrecer un servicio mensual en español en LifeUC.
Cada mes nos reunimos para exaltar el nombre de Jesús y escuchar un mensaje poderoso del evangelio. También tenemos un tiempo de conexión con una deliciosa comida.
Ofrecemos un programa KidsLife para niños de entre 4 y 12 años, que se lleva a cabo en inglés.
También tenemos un estudio regular de la Biblia y un grupo de oración.
Nuestro objetivo es llegar a la comunidad hispana en Canberra y sus alrededores y, juntos, seguir creciendo y convertirse en discípulos de Jesucristo.
Servicios en español: Viernes de 7:15pm-9:00pm. (Campo de Belconnen)
Todos son bienvenidos.
Pastors Sean & Lynda Stanton
Senior Pastors
Zamar & Giselle Rojas
Spanish Service Leaders
Generosity
"The generous man devises generous things, and by generosity he shall stand." Isaiah 32:8